Kingfisher International Inc. (KFI) is a privately-owned, veterinary contract research organization (CRO) that specializes in in-vivo studies involving companion animals. Since 2004, KFI has been providing high-quality service and expertise exclusively to the animal health industry. Situated in the Greater Toronto Area (GTA), KFI's core business includes target animal safety, dose-finding/tolerance, pharmacokinetic, pharmacodynamic, bioequivalence, laboratory efficacy and disease modelling, as well as acceptance/palatability. KFI holds a reputation for scientific excellence, coupled with outstanding animal welfare, and timely, regulatory compliant services and deliverables.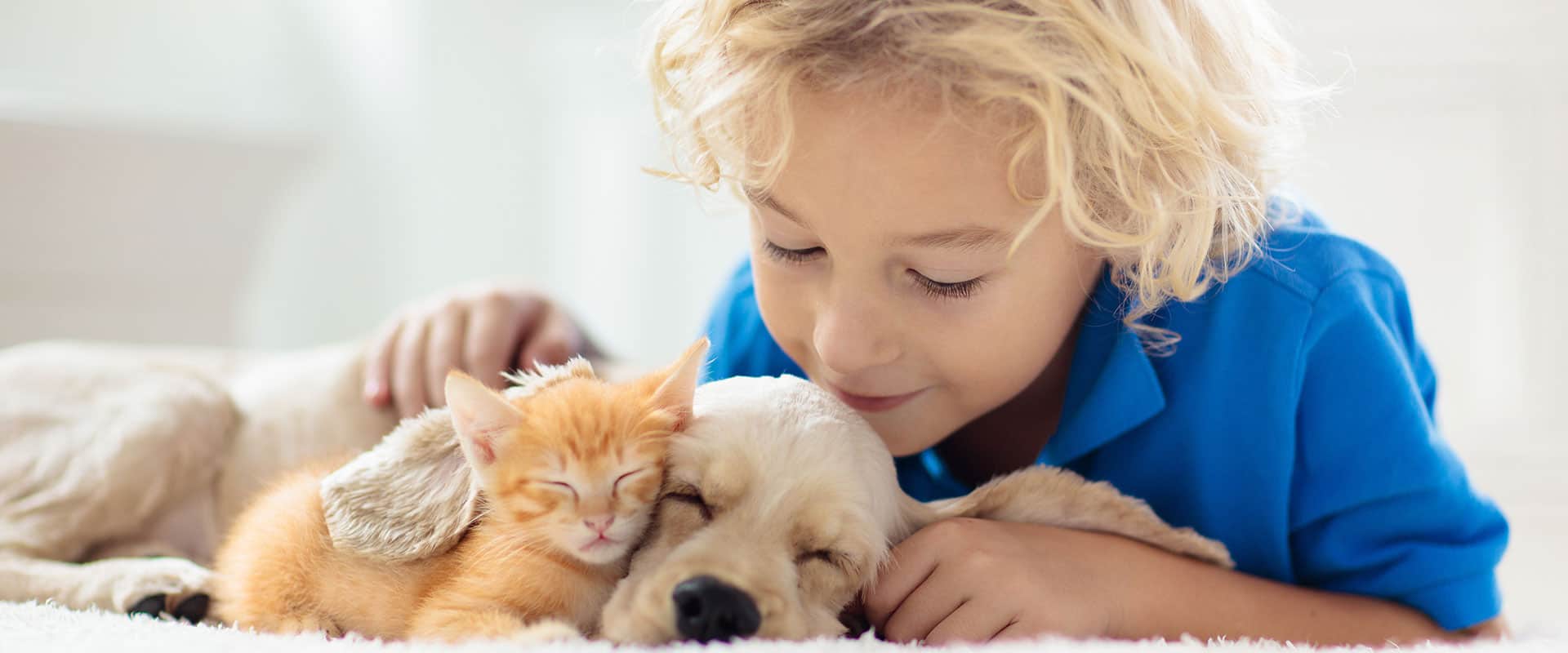 Animal Welfare
KFI is dedicated to upholding the highest standards of animal welfare and deeply values the contributions made by research animals to advance companion animal health. We believe that good animal welfare is paramount to good science. KFI conducts animal-based science and care in accordance with best of class practices in Canada and internationally and holds certification in Good Animal Practice® from the Canadian Council on Animal Care (CCAC).
Regulatory Compliance
KFI has comprehensive knowledge and experience in both non-clinical target animal safety, and pivotal bioequivalence studies in support of regulatory submissions to the US FDA and the EMA in Europe. In addition, KFI has extensive experience conducting exploratory research including: proof of concept, first in species, and laboratory based efficacy trials and models. These pilot studies are fundamental to pharmaceutical and/or vaccine development programs and provide clients with quality scientific data as a basis for future scientific and business decisions. KFI advocates a graded approach to new drug development beginning with pilot studies for early pipeline molecules in order to optimize efficiency and success during late-stage pivotal studies.

Facility
KFI has two facilities which conduct GLP/GCP and non GLP/GCP studies in dogs and cats. Both facilities are compliant with Canadian provincial and federal research accreditation standards including: CCAC, CFIA, and OMAFRA.
KFI has been both FDA and SCC inspected. In total, KFI facilities comprise 20,000 square feet containing: animal housing, activity and treadmill rooms, procedure and treatment rooms, a fully validated clinical pathology laboratory, as well as modernized surgical and necropsy suites.
Research Staff
Our senior research teams are comprised of dedicated, highly educated scientists and veterinarians with broad expertise in pharmacology, companion animal medicine, regulatory science, and pathology/toxicology. KFI's study teams meet client objectives and timelines while providing polished, high quality study designs, scientific recommendations, and concise final reports. KFI supported regulatory submissions, have a proven track record of first pass approval.
Our close proximity to the GTA enables on- and off-site collaboration with highly-qualified board certified veterinary specialists. Easily accessible disciplines include: surgery, anaesthesiology, cardiology, ophthalmology, radiology, clinical and anatomic pathology, neurology, and dermatology.
The KFI Advantage
KFI is strongly committed to the success of our clients. We are recognized industry leaders in providing innovative
strategies and solutions to conduct studies of the highest calibre. Whether collaborating with individual research-
ers in academia, novel start-ups, or world leading animal health companies, KFI is a respected strategic partner and
valuable resource in helping our clients achieve their product development goals and objectives.